Cybercriminals do prefer to aim at large businesses and government institutions that hold more gains for them. But the cold truth is anyone can become their target.
What data may they want to steal? Oftentimes, it's your passwords and login credentials, which are the front door to your personal data, money, and all your secrets. Social media accounts, emails, online banking – just think of how much data they can reveal.
The good news is there are tools to avoid that! How do hackers steal your account logins and passwords? What is identity theft? What can you do to protect yourself? Which tool to use? VPN Unlimited Proxy is answering all these questions below. Let's dive in right now!
What is Identity Theft
Identity theft is the act of stealing and using someone's data to impersonate them and gain money or other benefits at their expense. Besides committing fraud themselves, hackers may also resell the stolen personal data records to whoever is willing to pay.
Identity thefts constitute a considerable part of cyberattacks per year. For example, Americans lose $15 billion annually as a result of this type of cybercrime.
How do Hackers Steal Your Data
A 2020 report that analyzed nearly 4,000 confirmed data breaches revealed the following facts:
more than half of them (52%) happened as the result of hacking
nearly 33% of all data breaches were caused by phishing
another major culprit is malware, which was responsible for 28% of the breaches
Phishing scams
Phishing refers to sending a fraudulent email planted with a malicious link. This malicious link may take you to a spoofed website (a fake replica of a trusted site), where you're tricked into entering your login credentials or provide your private information. Needless to say, all the info you enter on such a spoofed website falls into the hands of cybercriminals. Besides, phishing emails may also urge you to download an attachment that will infect your device once clicked.
Most probably, you've seen a phishing email before. It usually contains a sort of bait – an urgent message from your bank, service provider, etc. It may say there's suspicious activity on your account or that you have to verify your password. Unaware of the trap, you click on the link and enter your credentials, handing them over to the scammer.
In the present-day reality, cybercriminals even exploit the situation with Coronavirus outbreak, posing as Center for Disease Control and Prevention (CDC) or World Health Organization (WHO) representatives. For example, in April 2020 only, Google blocked 18 million malware and phishing emails related to COVID-19.
Fortunately, there are tools that can boost your protection against this kind of threat, like VPN-Super Unlimited Proxy. 
Malware
Also referred to as malicious software, malware is a program or code that is intended to cause harm to your computer. Malware can get to your device if you accidentally download an infected file when navigating a compromised website, or open an email while your device has no anti-malware protection. Though malware doesn't damage your device's hardware, it may encrypt or steal data, or hijack some computer functions.
Unsecured public WiFi
Exploiting public WiFi is quite an easy way for hackers to steal your passwords and other data. With a simple application, they can monitor unsecured public WiFi traffic and easily read and steal the data transferred. Unless you use a reliable traffic encryption tool like VPN Super.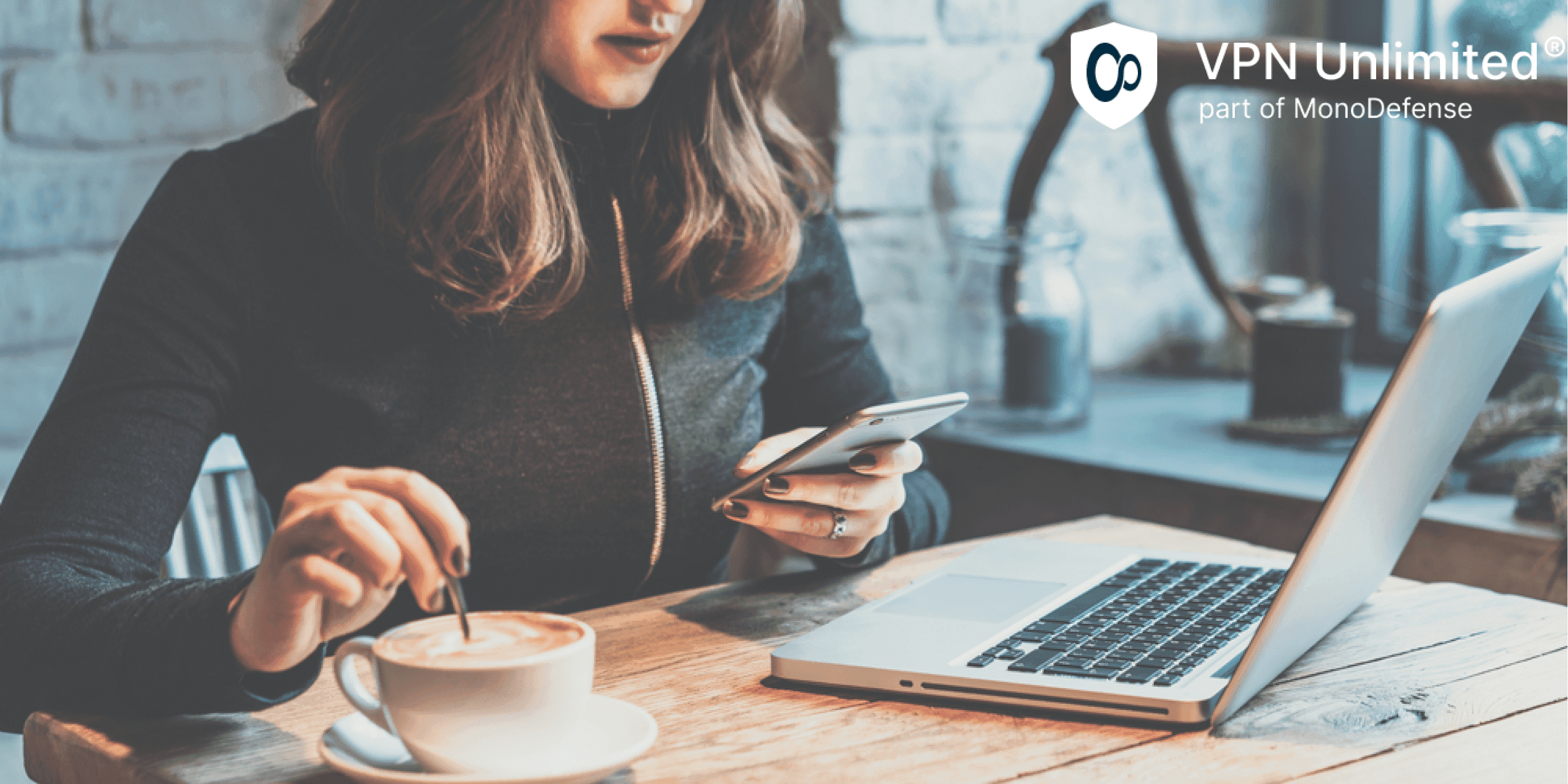 Besides, hackers may set up the so-called Evil Twin, a fake WiFi network that looks like a legitimate one. When you connect to such a hotspot, the criminal, called man-in-the-middle, can easily observe the network's traffic and steal data.
How VPN Unlimited Helps to Protect Your Passwords and Accounts
VPN Unlimited is a trusted all-around VPN solution, whose numerous features and benefits let you avoid all the mentioned threats.
Encryption
To put it simply, VPN encryption is the technology that scrambles your online data, making it impossible for any third parties to read or use it for any purpose. Encryption techniques vary. To keep your sensitive info secure, VPN Unlimited applies the AES-256 encryption algorithm that is recommended by the NSA for keeping classified, high-secret information safe.
VPN Unlimited not only encrypts your traffic but also routes it via a remote VPN server, hiding your IP address and location. As a result, it renders your online activities anonymous and shields you from cyber threats that lurk on the internet, including WiFi traffic monitoring and Evil Twin hotspots.
DNS Firewall
The DNS Firewall feature that's built in VPN Unlimited is a perfect solution to strengthen your defenses and protect personal data from getting stolen online. It filters your traffic in real-time and blocks known malicious websites, phishing links, inappropriate content, etc.
The cybercrime landscape is evolving rapidly, with new malicious websites constantly emerging. So, to ensure top-notch protection of your online activities, we regularly update our database. Enable DNS Firewall, configure your blocklist (which may include malware, ads, adult content, gambling sites, fake news, etc.), and enjoy a secure online experience with VPN Unlimited!
How to Get Started with VPN Unlimited
Download VPN Super Unlimited Proxy on your device
Create your KeepSolid ID or log in with the existing one
Enable the DNS Firewall feature and configure your Block List 
Press the big Start button in the app to connect to a VPN server
Bottom Line
The alarming cybercrime rates require netizens to take all the necessary measures to protect their accounts and other sensitive data. Add VPN Unlimited to your cybersecurity toolkit and keep your logins and passwords safe from phishing, malware, unsecured WiFi risks, and other threats.